Enter your details to reserve this offer with no obligation!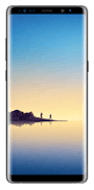 Samsung Galaxy Note 8 64GB
Network: Unlocked
Condition: Working
Your chosen recycler:

Key points
Before placing your order, please be aware that Meelie Mobile:

May counter offer on devices with excessive wear and tear or poor battery performance.
Only accept iPhones that power on with working home keys or face recognition, where relevant. All parts must be genuine.
Do not accept iPhones with Apple ID enabled.
May request a copy of your ID on other select high value items
Are not liable for PayPal commissions
Do not accept non-EU spec devices.

Reserve your Offer for 10 days

When you complete this form, your offer will be locked-in for 10 days.

No Obligation Offer

Only send your gadget if you want to.

Best Offers since 2009

We help 1000's get the best value every week.

100% Secure Transfers

All information will be sent via a secure SSL connection.
Please be aware SellMyMobile is not a recycler
We help you find a recycler using our site but any agreements regarding the sale of your device will be directly between you and the recycler and not us.  We'll share the information you provide opposite with the recycler and they will contact you directly regarding the sale.
Take a look at our Terms and Conditions for further information.