Enter your details to reserve this offer with no obligation!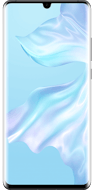 Huawei P30 Pro 128GB
Network: Unlocked
Condition: Working
Your chosen recycler:

Key points
Before placing your order, please be aware that WeBuyFaultyPhones:

Cannot accept devices as working if the screen is cracked, chipped, or dented
Need you to remove iCloud accounts or passwords prior to sending to get paid both quicker and the quoted amount
Cannot accept liquid damaged devices
Cannot accept crushed/bent devices
May have to delay payments up to 5 working days if there are 2 or more faults
Cannot buy working Android devices with screen burn or cracks to the device.
Cannot accept working devices with excessive wear and tear or heavy scratches. These will be returned free of charge.

Reserve your Offer for 14 days

When you complete this form, your offer will be locked-in for 14 days.

No Obligation Offer

Only send your gadget if you want to.

Best Offers since 2009

We help 1000's get the best value every week.

100% Secure Transfers

All information will be sent via a secure SSL connection.
Please be aware SellMyMobile is not a recycler
We help you find a recycler using our site but any agreements regarding the sale of your device will be directly between you and the recycler and not us.  We'll share the information you provide opposite with the recycler and they will contact you directly regarding the sale.
Take a look at our Terms and Conditions for further information.